Dr Steve Nugent PsyD
Renowned psychologist, author, public speaker and expert on science, health, wellness and nutrition
The Nugent Report is hosted by Dr. Steve Nugent, a renowned psychologist, author, public speaker and expert on science, health, wellness and nutrition. Dr. Nugent's mission with this website is to provide objective information about a variety of topics in wellness and nutrition, as well as to increase public awareness of health and nutrition in relation to the realities of the modern diet and dietary needs vs. 21st Century stresses and the environment. He got his start in radio during his days as a Marine and has trained in electronic journalism, television, technical direction and more.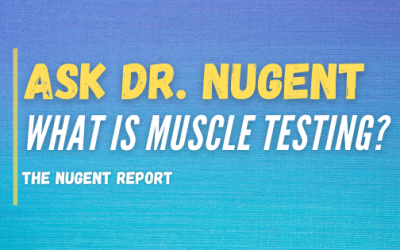 Recently I've been receiving questions about a practice known as muscle testing. There are different "gurus" who each have their own method of muscle testing that they claim is the only truly accurate one. Some natural practitioners who use muscle testing have studied...
Join the Newsletter
Get all of the latest news from Dr. Nugent right in your inbox!